Zodiac sexuality describes your sex preferences based on the sun sign you are born in. Knowing more about the sexual profile of your partner can help you improve your relationship. Know what the Sagittarius sexual horoscope has to say for 2015 in this article.
Sagittarians are blessed with a lot of potential, but very few of them actually use it to the maximum. Their happy-go-lucky attitude is the main reason for their lax attitude towards everything in life. They do not believe in thinking about the results of their efforts. But luck is always on their side and they always get a second chance and multiple opportunities to rectify their mistake.

Sagittarius Sexual Horoscope 2015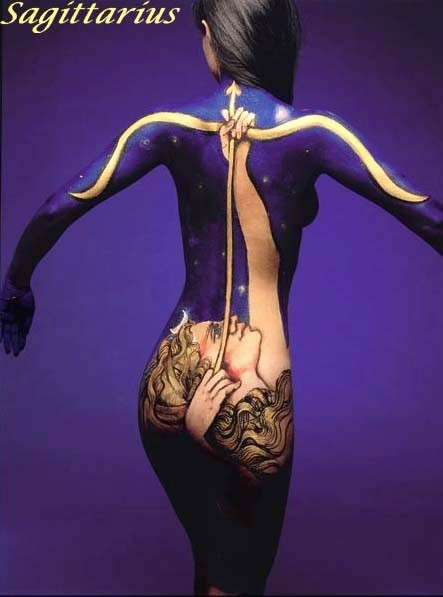 Strongly, both Sagittarius zodiac sign men and the women are lovable as friends and desirable as lifelong partners. As a result, they are the best partners one can find in a relationship. But even then, they seem to attain a satisfactory long term emotional and sexual relationship in 2015 only at a later stage in life only because they have a natural tendency to reject proposals kindly but firmly.
This is not because of the fact that they do not want to take responsibilities for others but just because of the fact that they set an enormous value on their emotional freedom. But once they settle down, the pure Sagittarian proves to be a very devoted and loyal life partner.

Adventurous, robust and lively are the keywords which best describes the Sagittarius sexuality for 2015. These happy-to-go lucky people love to explore the unexplored realms of life. This nature of Sagi people is also reflected in their sexual life. The love for the unknown can indeed make your life interesting.
Being ruled by the god of all planets - the Jupiter, you have an expansive and an all-compassing mood and the same is projected in your personal tastes and interests. You are candid, always impulsive to make love and tend to get easily irritated if your partner shows delayed and weak attempts at the time of sex.

Your 2015 Sagittarius sexual horoscope prediction says that truth and honesty are the primary aspects of your life. Conceit, falsehood and lies are something that you simply hate. For this very reason, the pure Sagittarians make very good and loyal partners. They are very outspoken and direct in expressing their sexual desires and needs. As far as sexual activities are concerned, you people are very short tempered and impatient.
The pure Sagittarians love to discover new methods of lovemaking. Unlike the Librans, the sexual satisfaction and pleasures of the Sagi partners hardly bothers the Sagittarians. Having sex and performing sexual activities is absolute fun yet you are very conservative about this matter.
Zodiac Sexuality Sign For 2015

| | | | | | |
| --- | --- | --- | --- | --- | --- |
| Aries Sexuality | Taurus Sexuality | Gemini Sexuality | Cancer Sexuality | Leo Sexuality | Virgo Sexuality |
| | | | | | |
| Libra Sexuality | Scorpio Sexuality | Sagittarius Sexuality | Capricorn Sexuality | Aquarius Sexuality | Pisces Sexuality |
| | | | | | |