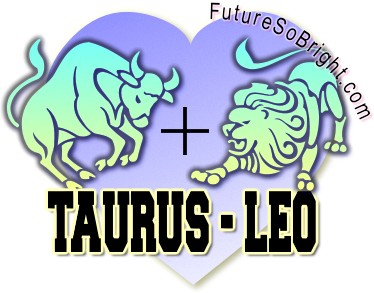 Taurus Leo 2015 Horoscope Compatibility
The common traits are dynamism and energy combined with very good determination and decision making faculties. On the personal front, Leo seeks attention from the public while Taurus is happy with friends and relations. Compatibility is based on strong emotions and passions and may override other differences in character.


Taurus Man Leo Woman
Taurus man is economical and does not like to spend money while Leo woman likes him to spend money on her. However this difference takes a back seat in their relationship. They are attracted to each other physically and the passion is a strong binding factor which makes the relationship highly compatible.


Taurus Woman Leo Man
Taurus woman has lot of ego and tends to lose her temper often. Leo man always seeks to feel important which may hurt her ego. He is committed in matters of love and relationship. His romantic nature will attract her. They can be highly compatible if she can control her ego and temper.
More detailed 2015 Taurus compatibility readings coming soon...