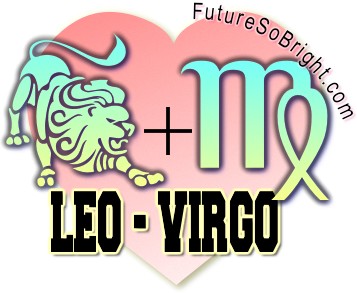 2015 Leo Virgo Compatibility Report
Virgo is an introvert and hence not expressive. Leo is arrogant about his charisma. Compatibility between Leo and Virgo star sign is limited by the ego of Leo and nagging nature of Virgo. Relationship may survive if both can forget about the shortcomings of the other and Virgo can make Leo a humble person.
Leo Man Virgo Woman
Relationship compatibility between Leo man and Virgo woman has better probability of success than between a Leo woman and Virgo man. Virgo woman does her work in the correct fashion and expects approval from Leo man. Virgo woman tends to criticize and Leo man is difficult to please. Relationship will work if Virgo woman can change his mind-set.
Leo Woman Virgo Man
There is love compatibility in the initial stages of relationship. Virgo man is unable to fulfill the difficult demands of a Leo woman. Leo woman can be highly affectionate but Virgo man is not the type to be bothered by romance. Leo woman may get dejected by the complex nature of a Virgo man. Match between the two is not recommended.
More detailed Leo compatibility 2015 articles coming soon...