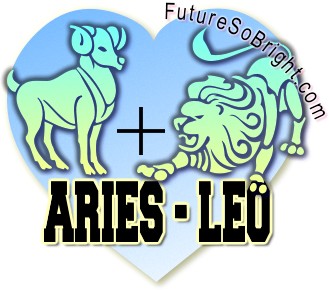 Aries Leo Zodiac Love Compatibility 2015
Leo zodiac sign respects his freedom and does not interfere with his activities. Leo is also generous. Aries loves Leo for its personality and thinking. The problem area is their egos coming in the way of a happy relationship. Compromises will help.
Aries Man Leo Woman
The compatibility is perfect. She will be a part of his adventures and likes the limelight in new locations with him. There is excitement in the air when they are together.
Aries Woman Leo Man
This is a perfect combination. She is intelligent and lively and likes adventure. He is romantic, generous and loves to explore. They compliment each other beautifully.
More detailed Leo compatibility 2015 articles coming soon...