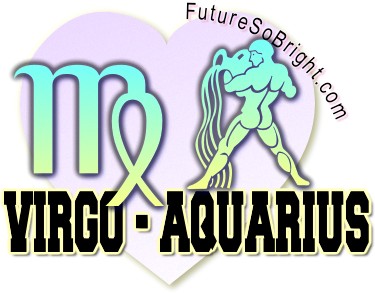 2015 Virgo Aquarius Zodiac Compatibility
Virgo and Aquarius are clever people and indulge in scholarly discussions. Virgo applies reasoning in his actions where as Aquarius avoids reasoning. They may fail to connect emotionally. There may be some amount of understanding between the two. The compatibility in the relationship between the two is average.
Virgo Man Aquarius Woman
Virgo man is particular about even small details while Aquarius woman is hopeful and has a cheerful approach to life. There may be mutual motivation to achieve success. Partnership has fair amount of compatibility.
Virgo Woman Aquarius Man
Aquarius man is commanding and difficult to deal with. This will create problems in the bond between the two. Virgo woman is attracted by his optimism initially but is put off by his terrible temper. To start with both are attracted towards each other but with time they shift apart. Relationship is not compatible and hence not recommended.
More detailed Virgo compatibility 2015 articles coming soon...