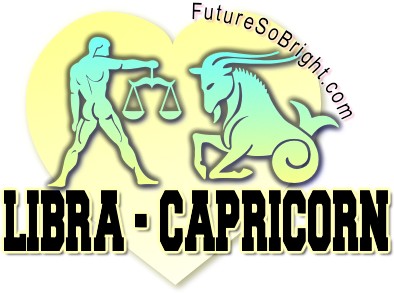 Libra Capricorn Compatibility
Libra and Capricorn have different personalities. Libra is an extrovert and is gregarious while Capricorn is a shy and honest person. He leads a simple life with high level of thinking. Libra believes in enjoying life to the last minute. Libra puts in lot of effort to keep Capricorn in high spirits but Capricorn cannot communicate his thoughts openly. Lot of endurance and determination is required to sustain the relationship.
Libra Man Capricorn Woman
Libra man enjoys liberty, adventure and social gatherings. Capricorn woman loves loneliness and is an introvert. Capricorn woman is put off by the flirting nature of Libra man. Both have a liking for intellectual and level headed people. Libra man is drawn towards her by her charm and coolness. There is no permanency in the relationship.
Libra Woman Capricorn Man
Capricorn man cares for Libra woman and she supports him in his activities and social meetings. Libra woman is an extrovert and loves fun while Capricorn man is boring and diffident. Zodiac compatibility is very low in the match.
More detailed Libra compatibility 2015 articles coming soon...