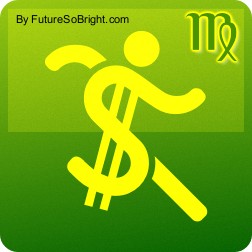 Take a look at the 2016 Virgo money horoscope to find out more about finances, income, expense predictions in the coming year for the Virgins.
In this year the Virgo star sign may find themselves spending in an extreme fashion. Your risk will be very high when you review it against your past few years. You will allow your savings to drop to a very low level. You need to deal with these financial issues. It is essential that you work hard and save honestly.
If you have real estate investments it might be very difficult to liquidate them as it might be with other long term investments. However you need to plan for the future in 2016. As is always, it is wise to eliminate any debt you can before the end of the year as better financial time appears to be coming up.