The 2016 Scorpio health horoscope predictions warn you of sexual illness and infections of the urinary tract. Get your Scorpio horoscopes right away!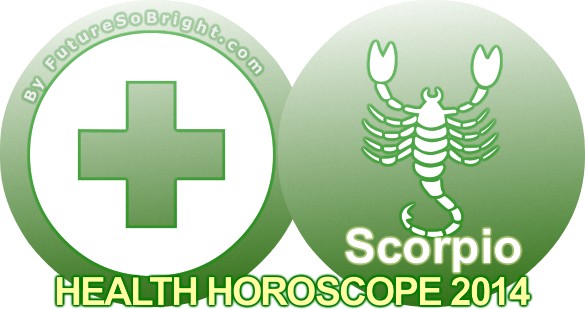 Scorpio rules the sexual organs.
Health Habits For 2016: Scorpions are noted for both their vigor and creativity. Scorpio may have concerns with infections and problems involving sex organs. They may also have issues with diseases of the urinary tract. Additionally those born under the sign of Scorpio may suffer ill health when they are experiencing emotional difficulties.
Pluto is the ruler of Scorpio and governs the formation and reproduction functions of the body. Thus Scorpio's link to regenerative and sexual forces is strengthened. Scorpio may look older in youth than they will in old age. Scorpio star sign generally has a strong pleasing body and have excellent recuperative powers.