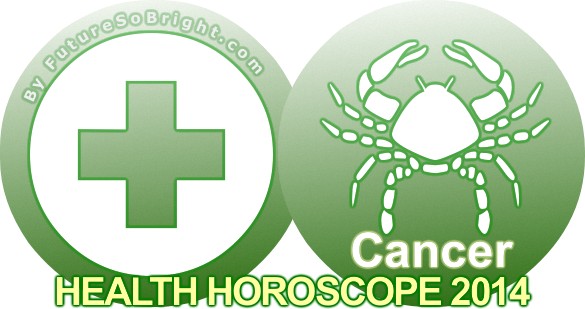 Cancer sun sign people need to control their diet and stay away from stress if they wish to have a happy 2016. Get your health horoscope for 2016 right now!
Cancer is the ruler of breasts and the stomach.
Health Habits For 2016: Many Cancer zodiac sign people are inclined to gain weight as they age. Situations that cause tension and anxiety, emotional distress will be leading causes of sickness in Cancerians in 2016. Their stomach tends to be delicate and they may have digestive problems. They may suffer from gallbladder issues, ulcers, gas and nausea. When Cancerians drink they tend to do so to excess and they do not have good tolerance for alcohol. There is a need to watch the diet carefully to maintain good health so forecast the 2016 Cancer health astrology predictions.