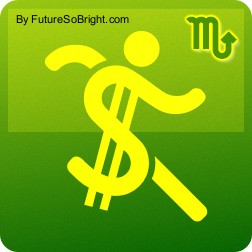 Scorpio zodiac sign people can get to know about their financial status in 2016 with this free online Scorpio money horoscope for 2016.
2016 will present a good financial face due to your very hard work to attain it. Scorpio zodiac sign will take a very responsible position in regards to their finances in 2016. Should you currently have financial difficulties this is the time to begin to clear the issues.
If you are entering any kind of monetary commitment you will need to negotiate at this time. The first half of your year will be good in financial matters but you may find some serious difficulties in the latter half of the year including insufficient funds. Be ready to take appropriate action before you find yourself in trouble.