Wedding day numerology is an advanced form of numerology. This is the second part of the discussion on influence of lucky numerology numbers on our marriage date in 2017. In this article we discuss numbers five to nine.
Click Here >> Wedding Date Numerology Numbers 1 To 4 – Part I
It is the wedding day date which determines the course of your married life together with your life partner or soul mate. It is the number of the day which reflects the reasons behind marriage, and also helps us understand the ways of attaining happiness and peace with our beloved.
Number Five
Mercury is the planetary ruler of this particular wedding number, which signifies that one of you will have to work hard enough to get the other through all kind of difficulties. Number Five wedding day, denotes that both of you put too much emphasis on how well you communicate with each other. As such, your numerology prediction says that this is bound to be a successful and an active marriage.
However, you people will need to struggle a lot to fight off your monetary problems and boredom and it is wise to have some common interests between the two of you. Both of you prefer being independent and live in solitude.
Lots of traveling is there on the cards after your marriage for number 5 people, and more interestingly, each of your children will be born in different places. Liveliness will continue to be a part of both your lives even after retirement, and this will help you maintain your healthy appearance.
Number Six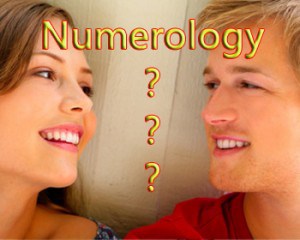 Venus - the planet of love and affection is the planetary ruler of the Number Six wedding day. As such, love, affection, peace and happiness are the natural keywords of this marriage. As couples, both of you will share an excellent understanding, respect and affection for each other. Responsibility, trust, faith and care are some of the basic attributes for maintaining this marriage. Both are workaholics and are willing to work for long hours.
Quarrels and disagreements are something which both of you hate and as such you will make all efforts to patch up quarrels at the earliest. Reconciliation is the keyword for the success of the number 6 marriage.
Number Seven
Freedom, flexibility and adjusting to sudden and abrupt changes are the keywords of a successful marriage held on Number Seven wedding day. It is the number which denotes depression and upsets. Uranus is the planetary ruler of this particular wedding day. Number seven reflects losses, accidents, and the like. This is the number of a mixed-race marriage.
Number Eight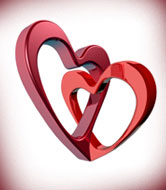 Mars is the planetary ruler of the Number Eight wedding day. The number denotes that both of you want to be highly compatible with each other in every possible way. Sex is an important part of your relationship and you both can go to any extent to satisfy the sexual needs and desires of the other. Number 8 couples are those who fall in love at the very first sight and know right away that they are made for each other. After spending several sweet and romantic moments, finally you both decide to marry.
Being ruled by Mars, you turn out to be excellent business partners and are ready to sacrifice anything to attain success in your careers. Facing challenges and living up to them are your style of life and this attitude of yours make your marriage a great success.
Number Nine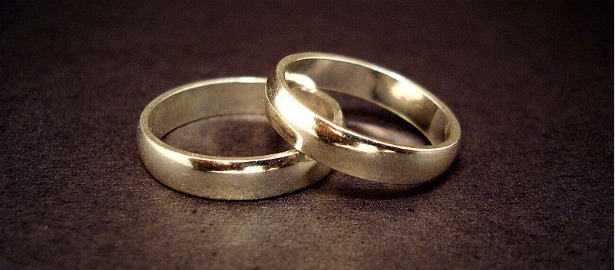 Number Nine wedding day indicates a secret marriage. After number two, this is another number which may possibly lead to elopement. Neptune is the planetary ruler of this particular wedding day. Faith and trust are the important factors of your marriage. Your wedding is bound to be spiritual event.
Struggling for the purpose of coming together is there on the cards. There may be strong family objections which both of you have to overcome. Number 9 predicts inter caste marriage, and this could possibly be the prime reasons of objection. Whatever may be the reasons of objections, both of you will be the strength of the other once you tie the knot. If either of you have to make sacrifices for the other, it will be done out of great love and devotion.
Numerology readings for the purpose of marriage have thus proved to be very accurate in their predictions. Try them out for yourself right now and choose your lucky wedding date!