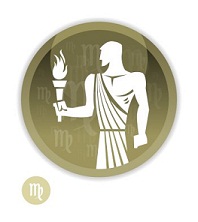 The term 'sports astrology' may sound unusual, is extremely relevant and highly pertinent to sports and games. Let's understand the concept of the sports astrology first. As we all know that Astrology is a divine and spiritual occult of forecasting, foretelling and predicting possible events and ensuing opportunities in one's life. In the same manner, the sports astrology predictions give a hint at the sports performance of an individual, team or a nation.

As the 'Law of Karma' prevails on and the performance of individuals and teams, in any game, sports predictions further enhances the quality of the performance and ideal team spirit with the help of astrology predictions. Sports astrology prediction helps an individual sportsperson and the whole team to perform their best with the help of each player's horoscope forecasting. The best possible combination of the favorable date for the game can also be predicted with the help of Sports Astrology Predictions.


Many official betting sites have now formally recognized the logical concept of the sports astrology. Sports astrology helps in boosting morale of the player by giving him the right push and triggers his sports career. Sports astrology covers various esoteric and divine study of the astrology, numerology, tarot reading, palmistry and other mystical esoteric means. Sports astrology or sports prediction with Horary Astrology is quite an interesting concept.