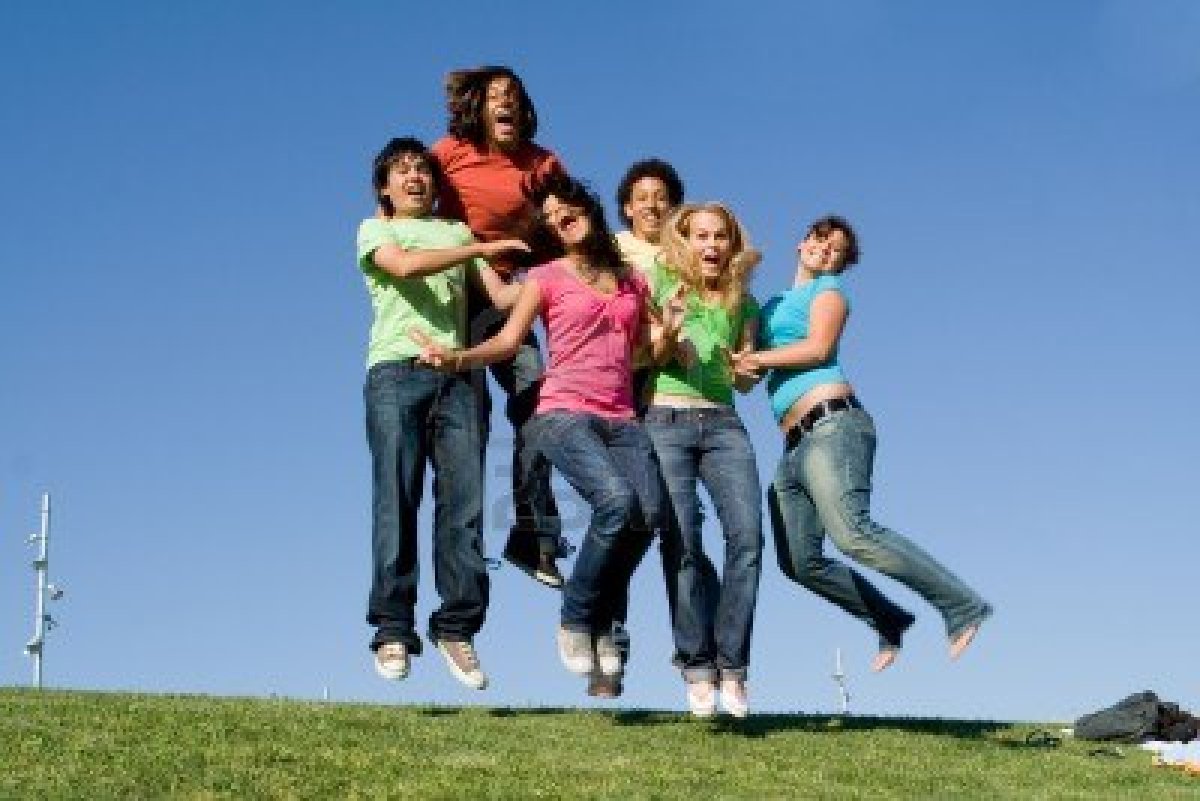 If you are a teenager, then you ought to read this teen horoscope for 2017. Get an insight into the coming year 2017 and what you can expect on matters that are important to you like love, friendship, studies, parents and more!
Have fun reading your astrology horoscopes for 2017. Learn from your mistakes and do not go overboard with your overzealous activities. Remember that your parents mean well and do not turn every small suggestion into an argument.
Parents, be warned! If your child is a teenager, then you can expect a lot of chaos in 2017. Read the 2017 teenager horoscope and understand your teenager better.
Aries Teen Horoscope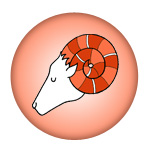 Money will be a bit tight in 2017 for Aries teenagers. Parents may not be very supportive when it comes to your financial difficulties. You will need to work extra hard to complete your deadlines. But all your hard work will be worth the effort. Do not lose focus.
In 2017 Aries teen astrology predicts a fast and happening life. You will always be in a rush to do things. Your communication skills with people, be it your parents or friends will improve drastically. You will be able to put your views forward and make other understand what's on your mind.
Love horoscope 2017 for the Arians predicts a bumpy ride. You will have more misses than hits but if you have the patience you will find the perfect partner as well as a loving relationship. Learn to accept things as they are and do not be impatient.
---
Taurus Teens Horoscope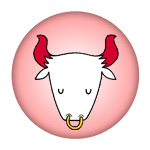 2017 will be a fun filled year for teenagers born under the Taurus zodiac sign. You will have an urge to do something different throughout the year which may help bring your creativity to the forefront. Take your time in deciding your vocational subjects. There is a lot of travelling on the cards for Taurus teens.
Improve your positive thinking and focus on the task at hand. Do not let negative thoughts bother you too much. Love life will be excellent and you might even find a lover who will make you feel at the top of the world.
There will be good as well as bad experiences for the Taurus teens in 2017. But learn to accept them as new happenings that will help you become a better person. Do not be stubborn and obstinate and make life difficult for your parents. You do not need to oppose everything they say. Remember, they mean well and care about you.
Remember to be happy and face life with a big smile. Your enthusiasm and initiative will surprise even your close ones. Your confidence will help you achieve your goals with ease.
---
2017 Gemini Teen Horoscope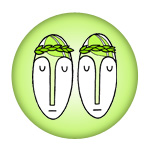 The Gemini teen horoscope for 2017 predicts that this year you will need to be diplomatic and patient if you want things to work out. Being hasty and losing your temper with demanding people will not help you in the long run.
Do not let bad thoughts and false notions influence your thinking. Luck and fortune is in your favor in 2017. So you have nothing to worry about. Love might be right beside you but you might not be aware of it. Sex and passion will be at an all time high in 2017. But do not let your love relationships influence all your other decisions.
Rise above all issues in life that tie you down. Do not be scared to voice your thoughts and opinions and follow your heart.
---
Cancer Teen Horoscope 2017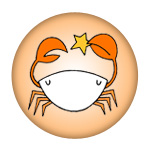 Be prepared to face the unexpected in 2017! Cancer 2017 teen horoscope predicts you to be aware of what's happening around you. This may be for the better or worse but it will be a good lesson to learn. The confusion might in fact add to your learning experience.
You need to learn to act rather than react to situations and people. Nothing comes for free in this world. So be prepared to put in tons of hard work if you wish to enjoy life. Lot of paper work might be needed for you to fulfill your ambitions.
Love and romance for the Cancer teens will be rewarding in 2017. You will be able to understand your partner better and share a wonderful time.
The part time job that you might be looking for will be yours. You will also spend quality time with friends and family.
---
Leo Teen Astrology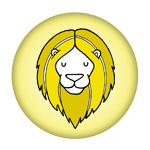 Leo 2017 Teen Horoscope forecasts many group activities for you this year. You will need to learn how to deal with different people and get everyone to contribute instead of taking on the whole burden singlehandedly. Learn to relax and enjoy life. Make your decisions practically and not emotionally.
Parents may not understand what's on your mind or the reason behind your decisions, but will give you their support. So do not misuse it. It is your duty to prove them right and rise up to their expectations. Leo teens will make very good friends since everyone wants to be in your good books.
---
Virgo Teen Horoscope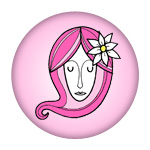 2017 will be a wonderful year for the Virgo teenagers. Your diplomacy and ability to make everyone feel important will take you far ahead in life. Your partnerships in love, work, college activities will be fruitful in the coming year. Do not let go of opportunities when they come knocking on your doors.
Be sure to change your thinking for the better. Do not go on with the attitude nothing lasts for long in this world. With the right kind of care and love, you can go way beyond what you might never imagine. Maybe your parents too will raise your pocket money! So keep your fingers crossed!
In matters of love, Virgo love compatibility for 2017 predicts that you are shy and modest. But you will try to cover up your real personality by trying to flirt and be bold. Be yourself and the right person will be yours in no time. And when the right person comes along, take the initiative to show your true feelings.
This is the right time to start something new. Whatever you attempt will prosper in 2017. The 2017 Virgo astrology predictions forecast that this is year for teens to have fun and enjoy life to the maximum.
---
2017 Libra Teen Horoscope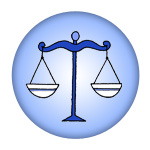 Libra teenagers will be creative and innovative in 2017. You will get brilliant ideas that you will find easy to implement with the help of friends and family. Be prepared to be in the limelight!
Libran teens will not be sure of what the future has in store for them. There is nothing to worry about. Just be focused and move ahead and everything else will fall into place at the right time. This is also a good time to indulge in new hobbies. You never know what might work out for you!
Libra teen 2017 horoscope predicts that you will look for commitment in your relationships. Being affectionate by nature, you are truly liked by everyone.
---
Scorpio Teens Astrology
2017 might be a tough year according to the Scorpio teen horoscope. But it isn't too difficult to overcome all obstacles if you are bold enough to do so. You may feel very strongly about your decisions. But it is also a good idea to make an effort to understand issues from others' perspective.
2017 Scorpio teen astrology predicts a turbulent year for the Scorpions. You will need to control your anger against your family and friends if you wish to lead a normal life. There may be ups and downs in relationships but losing your temper is not a solution.
Overall astrology predictions for the Scorpio teens is fantastic in 2017. Let go of old relationships that are strained and start afresh. Love compatibility between Scorpio and Capricorn will be excellent in 2017.
---
Sagittarius Teen Astrology Horoscope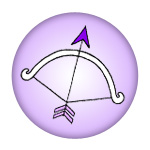 Sagittarius 2017 Teen Horoscope predicts a resourceful and productive year for all Sagittarian teenagers. If you are into arts, this is a good year to do something that you have been planning for ages. If you are interested in online hobbies, this is the right time to get started.
Friends may pose a problem for Sagittarius teens. You may need to give up one of your close friends for the other which may result in some misunderstandings and name calling. But don't worry, things will work out in the end.
You will be the silver lining in everyone's lives. You will make people laugh and forget their problems. Be sure to keep sharing and adding happiness in everyone's life throughout the year.
---
Capricorn Teen Predictions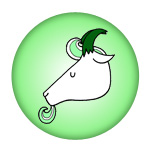 For the Capricorn teens, this is an excellent year for love and relationships. You may meet your Mr. or Ms. Right sometime in 2017. Even though, it may not seem so positive in the beginning, give your relationship time and everything will work out.
Friends might be make life difficult for you. You may get caught in the middle of other people's issues. This is not the right time to take sides. But be sure to support your friends.
Capricorn astrology predictions for 2017 forecast, that you might be frustrated with everyone around you. You might feel as if no one understands nor cares about you. But this is not the case. You just need to organize your mind and focus on the task in hand.
But keep some time aside for fun and frolic too. 2017 is a good time to go on that beach vacation with friends that you have been long planning.
---
Aquarius Teen Horoscope 2017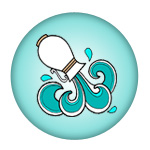 The 2017 Aquarius teen horoscope forecasts a fantastic year for the Aquarian teens. You will be successful in your studies and whatever activities you take up. You will be appreciated for you hard work and enthusiasm. Focus on the task on hand instead of doing ten different things at a time.
Be sure to keep your temper under control. No point losing your temper over useless unwanted issues. You will be positive throughout this year. Enjoy life to the fullest and do not let stress get to you.
Your straightforwardness and honesty will make you the darling amongst all your friends. Communication problems might cause some reason to worry but if you take things in your stride everything will be fine. Be careful with what you say else your words might be misinterpreted.
2017 predictions for teens also foretell that this is a good time to come to terms with yourself and your search for spiritual awakening. Spend quality time in meditation and getting in touch with your inner consciousness.
Love and romance too will bloom in 2017. Diplomacy in relations is necessary in order to avoid any altercation with your partner. Do not be scared to get into a serious relationship.
---
Pisces Teen Horoscope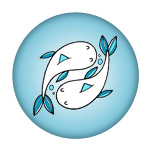 2017 for Pisces teens will be satisfying and rewarding. Your initiative to help others who need your help will prove to be worthwhile. But that doesn't mean you ignore your own assignments and projects.
And also be sure to pay attention to everything around you, however big or small it might be. You never know when you might need someone's help. This is also a good time to take part in activities that need you to be mentally alert.
Be sure to keep your love life and friendships separate or this might be the reason for your heartbreak. Love life might seem difficult for the Pisces zodiac sign in 2017. But nothing is impossible. A little bit of patience and effort can go a long way in improving your love compatibility with your partner.
2016, 2017 Teen Horoscopes Coming Soon!