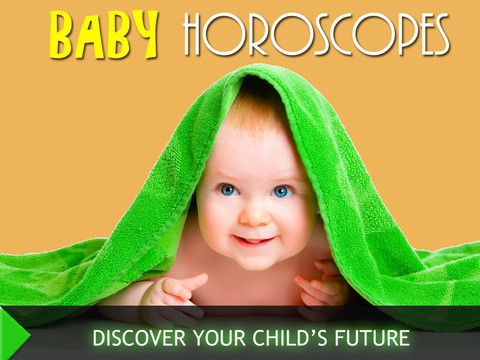 Have fun with the 2017 baby horoscopes! Know what the year has in store for your little one? Know how the zodiac babies will get along with their parents. This baby astrology forecasts also show how compatible the mother and father will be with the child in the coming year. So be prepared to tolerate the tantrums!
Be the best parent to your child, and give him or her the best childhood you can. Astrology can help you be excellent parents as it serves as a guide as to how to behave with your kid.
Be it a boy or girls, both have their own requirements that can be fulfilled only by the parents. Read on to know more about the 2017, 2016, 2017 baby horoscope and astrology predictions for the 12 zodiac signs.
Aries Baby Horoscope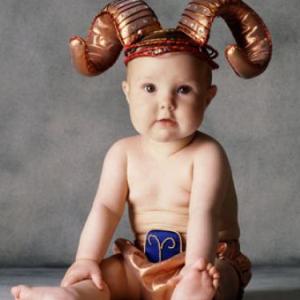 Aries baby horoscope for 2017 predicts that your child will keep you on your toes throughout the year. Expect your Aries son or daughter to be at their mischievous best. They simply don't know the meaning of fear!
Make sure your home is baby proof. An Aries child is always enthusiastic about doing something in life. They just can't sit still. Keep your child busy at all times as this extra energy may otherwise become destructive. They are demanding children, but with the right kind of love and nurturing, they can grow up to become excellent human beings.
It is a good idea to take your baby out on a vacation in 2017. Give them a lot of attention and they will be well behaved. Since they are highly active, it is advisable that you keep them in safe surroundings. Some minor accidents might occur. An Aries kid will make your home bright and lively with his notorious activities.
Baby Horoscope For Taurus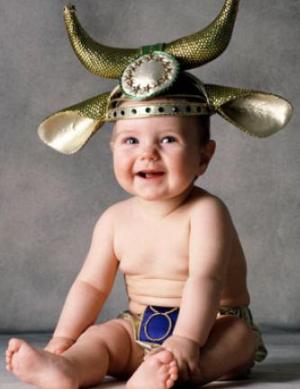 The Taurus Baby Astrology for 2017 foretells that Taurean zodiac babies will create hell for everyone. Their stubborn and obstinate nature will turn everyone's lives upside down. Being fussy by nature only adds to the trouble.
Taurus children need to have everything done on time. Do not try to change their routine suddenly or this might create problems for them. Be it feeding, playing or sleeping; see to it that you do not disturb what they are already used to. Small naps during the day can help them adjust better as they grow.
Taurus kids need to be taught early in life about who is in control. Do not fall for their sorry faces and tantrums. If you do you shall repent for the rest of your life. Soft music will help calm them whenever they get agitated.
Gemini Baby Astrology 2017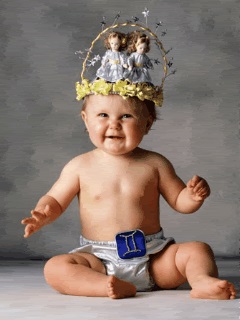 2017 Gemini Horoscope predicts that your Gemini baby will be a darling in 2017 provided you understand what he or she is trying to tell you. The Gemini kid is very intelligent beyond his years and you as a parent need to understand this more than anyone else.
Positive communication with loved ones will bring out the best in a Gemini child. Building blocks and color blocks are a good way to enhance their memory. As they grow up start playing mind games like word games or number games with them. Gemini children love to be stimulated intellectually, so keep their minds busy with simple puzzles and quizzes.
Always make your Gemini kid know the pros and cons of any issue. This helps them deal better with situations rather than blindly following your decisions. If they like playing with other children, then encourage them to do so. This will not only improve their social skills but also strengthen their bones.
Cancer Baby Horoscope 2017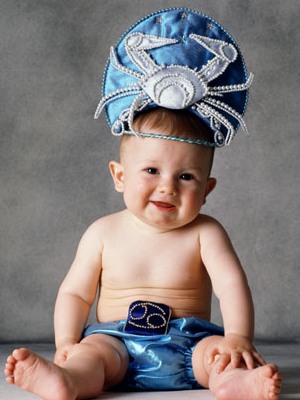 Cancer babies will be sentimental and possessive in 2017. Do not forget that by nature, Cancer zodiac children tend to be more attached to their mother throughout their lives.
Cancer babies will remain mama's babies. They tend to share strong bonds with their mothers more than their fathers. Cancer sun sign kids do not like to travel and prefer to stay at home. Make sure that their surroundings are warm and cozy. Health issues like cold and fever may affect them in 2017.
It is also an excellent idea to do something special and out of the ordinary with your Cancer child.
2017 Leo Baby Horoscope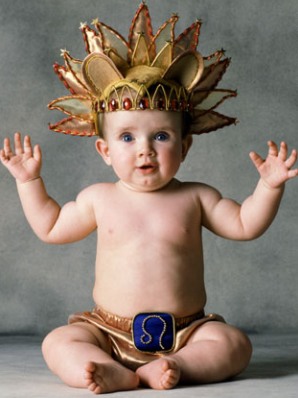 Leo babies are the most cheerful children of the 12 zodiac signs. Leo baby astrology for 2017 predicts that your baby will be blessed with happiness and good fortune. They are extremely charismatic and the apple of everyone's eye. 
Everyone loves Leo babies. These kids have a magnetic charm that draws everyone towards them.  They love music. Playing music to them or putting them in music, instrumental classes when they grow up is an excellent idea.
If the Leo kids bring out the best in their parents, they are also responsible for bringing out the worst in you. You need to control your temper when their antics get out of hand. Talking to them with a calm mind helps better than scolding them.
Virgo Baby Horoscopes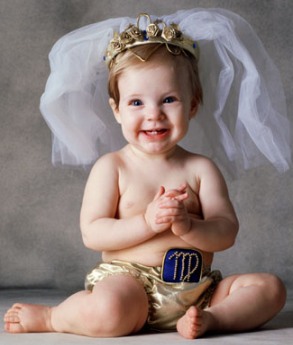 The Virgo 2017 kid horoscope foretells that babies of this zodiac sign love their daily habits and are adverse to change. So if you are planning to change their routine, then go about it in a slow manner rather than suddenly.
Prepare your Virgo child for everything that he or she may have to face in the future. Virgo children are not stubborn, but they just need to be understood. Explain the issues to them, and they will be your supporters for life. They just need to be kept in the loop, if you want them to listen to you.
Virgo children do not like to spoon fed in real life. So be it food or school, let them try out everything in life on their own, giving them advice only when needed. If they are fussy about their food, decorating their food will get them interested in it. Make sure they eat well, as indigestion is a very common ailment that affects Virgo children.
Libra Baby Horoscopes 2017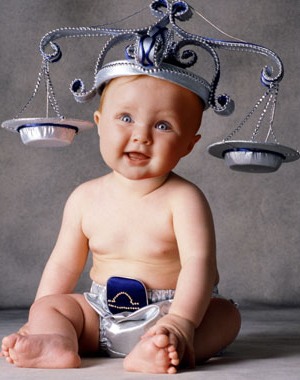 According to the 2017 Libra Baby Predictions, 2017 will be a great time for socializing for the Libran babies. They simply love people and other children. Put them in a playschool where they can interact with other children.
Libra zodiac babies are very friendly and loving. They are not shy and will love to mix with people. Get them involved in some group activities. This will not only keep them happy but will also improve their communication and social skills. Encourage them to be nice to people and teach them good manners.
Libran kids are born with a beautiful mind and body. Nurture them well and they will turn out to be excellent individuals.
Scorpio Baby Astrology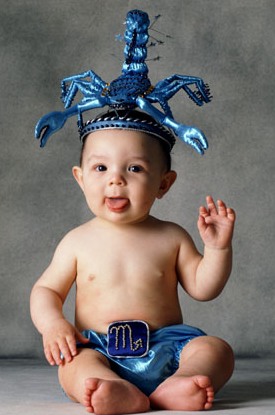 Scorpio baby astrology 2017 foretells that you need to look after your Scorpio child well this year, if you don't want them to suffer from any kind of emotional breakdown. Being sensitive and fussy is one of the major reasons why your child needs you more than usual in 2017.
Scorpio babies are very passionate about their likes and dislikes. Since Scorpio children are very emotional by nature, they need to be given some extra love and care. If you make them understand the situation and be in control, then they will calm down and forget their problems.
Scorpio children care a lot for their parents. At times, they will hide their problems, so that their parents are not troubled. Make sure that your child is careful about his or her safety at all times.
2017 Sagittarius Child Horoscope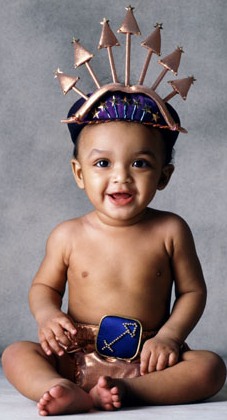 Travel and short getaways are the "in" thing for Sagittarian babies according to their 2017 horoscope.
They will want to try out everything new in the coming year. So do not stop them, but encourage your Sagittarius kid to experiment.
Sagittarius zodiac sign babies find it very difficult to stay put at one place. They always like to be on the move. 2017 will be no different for them. They love animals and it is a good idea for children of this astrological sign to have pets.
Keep an eye on your child. He or she is accident prone and may get hurt in the most unusual circumstances.
2017 Capricorn Baby Zodiac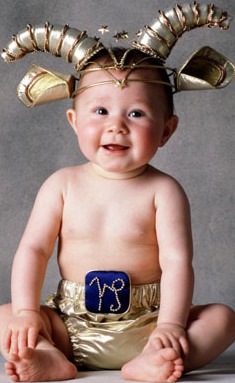 2017 Capricorn Baby Horoscope forecasts that this year will be a good as well as a frustrating year for the children born under this zodiac sign. They are always in a hurry to do things and get easily irritated when it doesn't happen their way.
Capricorn sun sign babies are very smart and intelligent. They think before their act. So do not take their silence to be harmless. You must prepare yourself for the storm that follows. Teach your Capricorn child to be patient and thankful in life.
Handling Capricorn kids is a very delicate affair because whatever you say will strongly influence their personality. Remember to be strict but at the same time do not scare your child to death. Forgive their mistakes and teach them to differentiate between right and wrong.

Aquarius Baby Horoscope 2017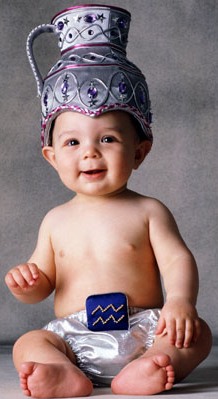 Aquarius babies will live life on their own terms. Aquarius horoscope for 2017 predicts that this year will be full of fun and impulsive activities.
If your child is an Aquarian then prepared to handle his unexpected antics that not only make you roll with laughter, but also establishes a strong bond between the child and his or her parents.
In 2017, Aquarius children will love to experiment with different kinds of food. So encourage them to try out varieties of nutritious food. Do not forget to pamper your Aquarius child this year with chocolates and toys when he or she is down with a bad flu. 
2017 Pisces Baby Horoscope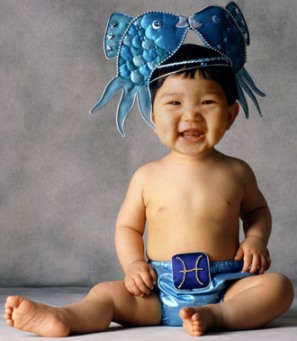 2017 is full of dreams and desires for your Pisces child. The Piscean horoscope foretells that your Pisces baby will live in his own dream world.
Sleep will be of prime importance to Pisces children. This not only helps them relax but also helps in developing their mental ability. Make sure your child's room is cool and comfortable. It might be a bit difficult to get them to concentrate on a particular task. Have patience!
Pisces children tend to have a dreamy and imaginative personality. But at times they dream so big that it becomes difficult to fulfill their desires. Parents need to keep them grounded and make them realize the difference between dreams which can be fulfilled and those that are just fantasies.
Coming Soon – Detailed Baby Horoscopes For 2016 For The 12 Zodiac Signs!!