The monthly zodiac horoscopes are here! Get detailed month on month future predictions for all the zodiac signs. Wouldn't you want to know what this year 2017 has in store for you in terms of love, relationships, career, health, wealth and family? Your wait is over. So get started!
If you don't know your sun sign, then find your zodiac sign by using the below app.

Do you plan to start a new venture today? Or do you intend to propose to your girlfriend? Let your 2017 monthly horoscope guide you in your actions so that you are successful in what you plan instead of everything going wrong. Do not let your fate be spoiled at the hands of chance.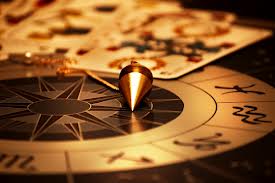 A monthly horoscope forecasts how a particular month is going to turn out for you. Each day in every month will have its ups and downs. Learn how to use each day to your advantage. Get instant monthly predictions for the 12 zodiac signs - Aries, Taurus, Gemini, Cancer, Leo, Scorpio, Sagittarius, Aquarius, Libra, Virgo, Capricorn and Pisces for January, February, March, April, May, June, July, August, September, October, November and December 2017.
See below for detailed monthly astrology predictions for the 12 zodiac signs.
The fierce Aries zodiac sign takes on everything in life with a positive attitude. You do not fear anyone and can be dominating. The Arian sex drive is quite high. Your assertive personality can be misunderstood by people. Know what the Aries monthly astrology predictions forecast for you!
The Taurus star sign known for their stable mind and determination are very level headed people. Managing finances will be your strong point. Physical sexual pleasures are a must for the Taureans. Overcome your laziness and you will be the king! Take a look at what the monthly horoscope predicts for you!
The Gemini people are known for their double sided thoughts and inquisitiveness. Just being clever and brilliant is not enough. You need to focus in order to achieve your goals. Monthly prediction for the Gemini zodiac sign forecasts more about your romantic relationships, health, money, job and more.
The kind Cancerian will always be there for people who need them. Under their tough outer personality, resides a soft and vulnerable person. The Cancer zodiac sign are known to be moody and shy by nature but are very reliable. You are also very possessive lover. You always never forget nor forgive people who have wronged you.
Leo sun sign is one of the most dynamic zodiac signs. Loving, caring, happy, loyal and ambitious are the keywords that best describes the Leos. A monthly forecast for the Lions foretells how the month will turn out in all respects. Being passionate in relationships, Leos need to control their ego and be less dominating if they want to lead a happy life.
Perfection and logical, are the keywords that best describe the Virgo star sign. You tend to be meticulous in all your tasks thus driving others crazy at times. Get your monthly forecasts for the coming year and foresee in advance what you shall have to deal with in the future.
Librans make good partners in business and diplomats because of their inherent ability to see both sides of the same coin. Do not be too casual in your approach to things else, you will be left behind. Your monthly forecasts can guide you in making the right decisions that prove to be beneficial in the long run.
The Scorpio zodiac sign is known for its mood swings from being extremely happy to being down in the dumps. Your intelligence and shrewdness will be the envy of others if used wisely. Let your monthly horoscope help you fulfill your goals and achieve your targets successfully. Do away with jealousy, possessiveness and negative emotions.
The Sagittarians are known for their optimistic outlook towards life. Be happy and make others happy is your motto. Being adventurous and fearless, Sagittarius star sign people always are there to help people in need. Take a quick look at the horoscope for the coming month and be prepared for the good and the bad outcomes.
People of the Capricorn zodiac sign are known for their serious and hardworking personality. Do not let your shyness obstruct your opportunities to fame and glory. Your faithfulness and loyalty will earn you good friends. Know what the coming months have planned for you from your monthly predictions and forecasts.
Innovative and ambitious are the words that best explain the Aquarius zodiac sign. Do not let your stubbornness come in the way of success. Being independent does not mean you become a rebel. Know how you need to change yourself for the better by taking a look at your monthly horoscope predictions.

Pisces Monthly Horoscope
Pisces zodiac sign, is said to be an intuitive and spiritual zodiac sign. People of this sun sign are very emotional and sensitive by nature. Do not let your soft personality become the reason for your downfall. Let your monthly horoscopes help you overcome all obstacles and become a successful person.
Click Here For >> 2017 Astrology Predictions
Monthly Horoscopes For The 12 Zodiac Signs