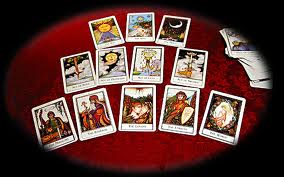 Tarot cards - a powerful divination tool enables an individual to gain insight into his/her problems or challenging situations by choosing cards. The cards thus chosen are then interpreted by the experienced reader, who explains what they mean in relation to the question asked.
The subconscious mind of the reader as well as the individual is in some way connected to the powerful symbols of the tarot cards. This enables the experienced psychic reader to provide proper guidance by having an insight into the situation of the individual.
The set of 21 trump cards along with a special card 'The Fool' are believed to be one of the most powerful tools of divination these days. There is no documentary evidence as to when the Tarot was first used as a form of divination.

These days more and more people in our society are becoming aware of the different forms of mystical, esoteric and spiritual subjects. Since the last decade we are gradually pushing ourselves into an 'inner' age; the age where we - the human beings are easily becoming accustomed to access deeper knowledge related to the spiritual and the mystical world. Today the world is a place which provides its dwellers grand opportunities to connect their real life with their spiritual lives.
Being A Tarot Professional
A tarot professional is a person who has the ability to read and interpret the underlying meaning of the tarot cards and thus earn a living. All human beings are born with some kind of psychic abilities. All of us do have different psychic experiences in our daily lives.
To be a professional tarot card reader it is not necessary to be born with some extra ordinary and psychic abilities. This is a kind of divine knowledge that is experienced at any place, at any time and that too without any reason. If you are sure that you want to become a professional Tarot Practitioner, then the following questions need to be considered:
1. Do you love using yourself as a medium to help others?
2. Are you a reliable enough to help a person in times of distress?
3. Do you feel incredibly 'complete' when you have assisted another individual?
4. Have you gone through difficult emotional circumstances in life, accessed spiritual healing and understood on deep levels how to heal your life?
If your answers to these questions are positive, then you do have a strong ability to assist other people during their times of crisis. Business opportunities as tarot/ psychic readers in today's society are fast gaining importance.

As human beings we all have been born and brought up in an environment which supports the idea of establishing business or professions that are new to us. Business related to the world of the mystics will always prove to be a challenging opportunity.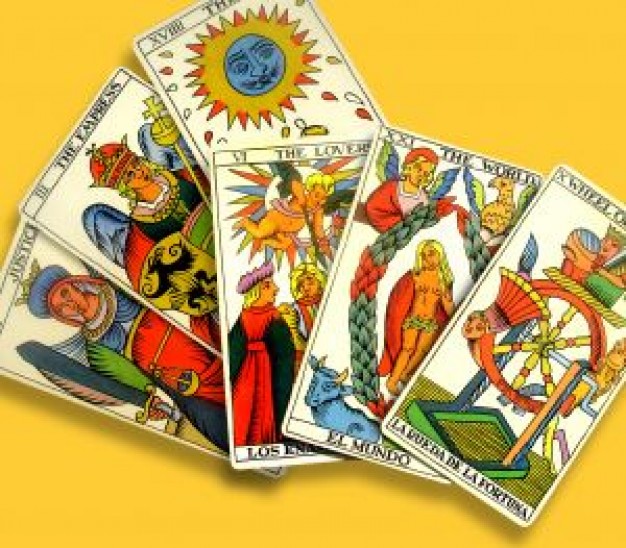 These days there a number of courses and classes going on which will help you develop your psychic potentials. Unleash the hidden psychic abilities within you. Develop your own psychic abilities and learn to identify your psychic ability and open your natural channel to spirit.
Conducting Online Tarot Classes
Apart from being a tarot reader, you can also conduct online tarot classes for interested groups of people who want to learn the art of reading the divination cards. Initially, the fees charged needs to be nominal which can be raised with time. Online tarot classes are attracting more and more interested groups of people these days. Learning Tarot Online is altogether a unique and different experience where the learners do not have to worry about time or lack of it.
Psychic readings using tarot cards can be used accurately to predict the future.