Acnes are types of skin diseases caused by the blockage of the skin pores. Acne problem seems to plague people of almost all ages and are quite embarrassing especially when they leave ugly spots all over our face and body. These days a large number of OTC products are available in the market for the effective treatment of acnes, but most of them are being sold without scientifically-proven results.
If you are looking for an effective and a long lasting acne treatment, then aromatherapy and the essential oils are possibly the best solutions for you.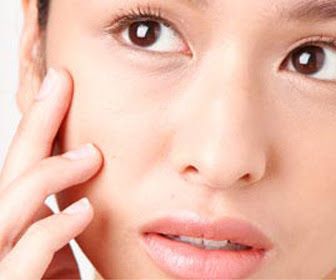 It has been scientifically proved that the aromatic essential oils are the topmost ingredients for the medical treatment of acnes and are known to have a high success rate. For mild to moderate acnes apply the aromatic essential oils blended with base oil over the affected areas. But make sure to find your skin type before you select an essential oil.

Essential Oils in Treating Acne
1. Lavender Oil
Lavender is well known for its antibacterial and soothing properties. It work wonders over your acnes and prevents possibilities of its recurrence. Lavender soothes out the inflammations and other types of skin blemishes irritation. Apply it over the affected area after diluting it with any other base oil. Lavender acts as an intoxicating agent for your acnes.
2. Clove Oil
Clove oil is very strong in nature and contains burning as well as purifying properties. If applied in its pure form then it may cause different types of skin irritation. So it is advisable to apply it after combining it with base oils. Clove oil work wonders in treating stubborn and deep rooted acnes.

3. Rosewood Oil
This essential oil is recommended only for those people who have oily skin texture. It is an excellent aromatic ingredient for treating acnes. Rosewood decreases the sebum production, prevents the future breakout of acnes and treats the existing ones successfully. However, people with sensitive and dry skin should never go for this essential oil.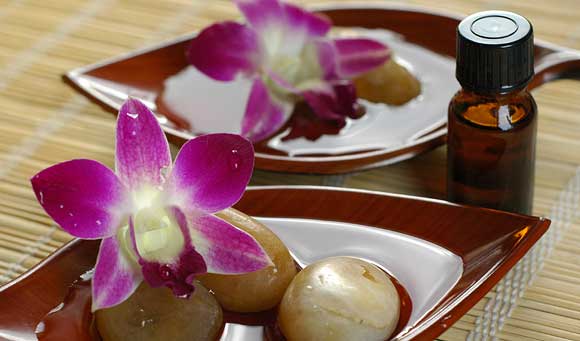 4. Bergamot Oil
Bergamot oil contains drying and antibacterial properties. It is an excellent ingredient in holistic treatment for taking care of acne scars and blemishes. But you should go for this essential oil only if prescribed by physician. Be very careful while applying this oil in case you are exposed to suntans for prolonged hours. This will make your skin all the more sensitive and will aggravate your problem rather than reducing it.

Apart from the above list of aromatherapy essential oils, grape seed oil is also an excellent ingredient to be used on the face. Be very careful while using these oils and if at any point of time you feel any type of skin irritation stop the application immediately and consult the doctor.